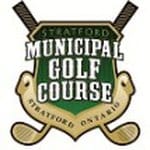 Hello Everyone
Just a quick announcement that the lawn bowling and range tee construction is now complete, please remain off the area though as we continue to get the sod and seed to catch. It shouldn't be long now though until we are hitting from our new tee deck!!! The range will remain closed this coming week on Monday and Tuesday as we extend the range netting at the back of the range. We apologize for the inconvenience but we need the added netting because of all you long ball hitters and with the range tee now being moved forward.
Our Auction  Scramble this Saturday has been canceled due to lack of interest, but we are still going to hold a 2 man scramble for the players who signed up starting at 11am!! So still come on out and enjoy some Saturday afternoon golf.
Lastly don't forget about our Friday night social on June 29th, golf is available from 4pm to 6pm and dinner will be a chicken dinner catered by Black Angus. Cost is $20 per person and sign up deadline is Wednesday June 27th.
Dates to Remember
June 25th- 4:30pm-6:30pm- Jr Golf League Tryouts
June 29th- 4pm Muni Social Night ( Golf and Dinner)
July 7th- Men's Invitational 
Cheers