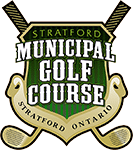 Hello Everyone
What a May it has been!! With what has seemed like constant rain for most of the month, and a forecast that doesn't look like it's about to end anytime soon, we can all cross our fingers for some warmer drier days come June. Bonus though is the course is nice and green!!
Coming up in June we have many tournaments or event bookings, please make sure to check events calendar along with the tee sheet for tee times and availability. Small events wont be posted on the calendar but the big events you will be able to find.
June also brings our Raise The Roof Event feature live music from Strings and Traps along with a pulled pork or chicken dinner. Tickets can be purchased at the clubhouse and proceeds go to helping us break ground on our new maintenance shed come fall. It will be a great night of food and music at the Muni and we look forward to seeing everyone out.
Cheers
Kyle