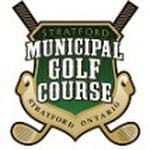 Muni Minute
Hello Everyone
What a brutal weekend for weather, and another major set back to the season. I'm still hoping that all this snow and ice will be gone come Saturday and we can push forward with our Member Spring clean up, but as for opening the course for play it is now looking like late next week hopefully!!! I will however have the clubhouse open starting next Monday no matter what from 9:30am till 3pm for anyone who wants to stop in and have a coffee and catch up with some friends until we are able to get out and play.
Quick reminder that tomorrow Wed April 18th at 7pm is our Men's day meeting, we will go over things such as tee sheet, league protocol, and sign up. I encourage as many interested players new or old to attend.
Dates to Remembers:
Wednesday April 18th- 7pm- Men's Day Meeting in clubhouse
Saturday April 21st- 10am- Member spring clean up day (volunteer BBQ to follow)
Monday April 23rd- Clubhouse OPEN!!! 
Saturday April 28th- 10am- Ladies night meeting and coffee
Tuesday May 8th- 4pm-6pm- Ladies Night starts
Wednesday May 9th- Men's Day starts
Saturday May 12th- 11am- Members Club opening scramble
Still hoping to see everyone soon on the course
Kyle