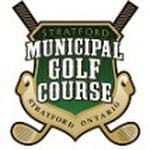 Hello Everyone
Hopefully this Monday starts the stretch of some nice weather!!. The staff is out today trying to get everything cleaned up after the massive storm on Friday and luckily the course sustained very little damage. We have not been very lucky in the rain department though and it has forced us to keep carts off the course for most of the year and the range closed, I apologize to anyone this has affected or kept off the course. Today we are finally letting the carts back out but we have mark off wet areas and tried to direct carts the best we can, please respect these signs as carts can do a lot of damage to the soft turf. We also finally were able to also pull out the range net and try to cut the extremely long grass but it still remains very wet, I am praying and hoping that this dries a lot today and we can have people out hitting balls Tuesday!!
Last night we saw our Men's League Captains pick the teams for our Wednesday night league. Thank you to all the Captains for coming out!! I will be putting the teams up today via the golfscoring.net website with the league schedule, I will also post a team list in the clubhouse on the info board. You can find this info by going to our website and clicking the link under the men's league header or by going to www.golfscoring.net/stratfordmuni.
Lastly our Members Opening Scramble is coming up this Saturday, sign up deadline is Wednesday and the sheet can be found at the pro shop counter. It is a fun day of golf starting at 11am followed by a Lasagna, Caesar Salad meal. Cost $15
Hope to see lots of members out.
Dates to Remembers:
Tuesday May 8th- 4pm-6pm- Ladies Night starts
Wednesday May 9th- Men's Day starts
Wednesday May 9th- Opening Scramble registration deadline (register at Pro shop counter)
Saturday May 12th- 11am- Members Club opening scramble
Kyle