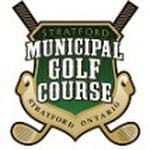 Muni Minute
Hello Everyone
The weather has finally broke and the sun and warmer temperatures have started to arrive. Golf season is knocking!! With that our grounds crew has been out frantically trying to clean up the course and getting it ready for the season, but the course does remain very wet and has kept us from getting any machinery out.
The clubhouse is open this week from 9am till 3pm for anyone who wishes to drop in for coffee or to pay for memberships etc.. and I am going to open for walkers this FRIDAY!!!  Yes you are reading that correct this Friday at 9am will start the 2018 golfing season at the Muni. I still can't give a date for carts and the range as they will fully depend on the course drying up.
Our annual Men's day meeting on Wednesday night was successful and we have already seen lots of players signed up for the league. For anyone who missed the meeting and would like the information please feel free to contact me. The deadline for league registration is Wednesday May 2nd so that we can have time to draft teams before league play starts May 9th.
Dates to Remembers:
Monday April 23rd- Clubhouse OPEN!!!  9am-3pm
Friday April 27th- Course Open (walkers only) 
Saturday April 28th- 10am- Ladies night meeting and coffee
Wednesday May 2nd- Men's Day Registration Deadline
Tuesday May 8th- 4pm-6pm- Ladies Night starts
Wednesday May 9th- Men's Day starts
Saturday May 12th- 11am- Members Club opening scramble
Golf is finally here
Kyle